Scoping request for Morecambe Offshore Windfarm generation assets submitted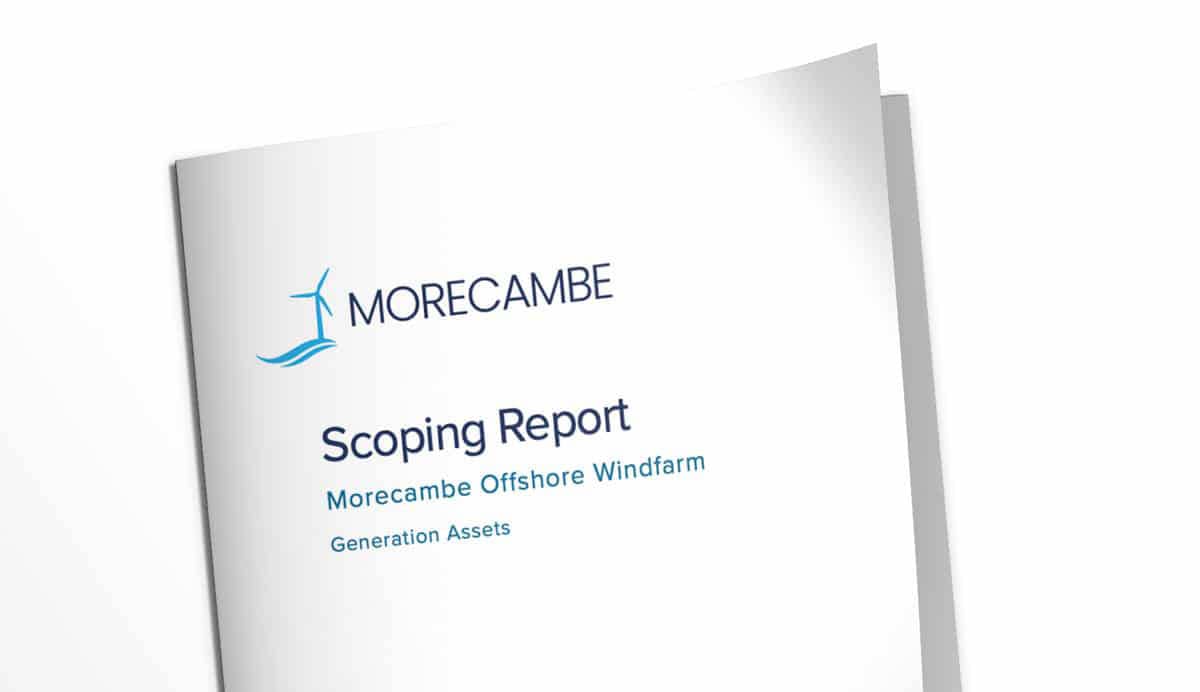 Environmental Impact Assessment (EIA) Scoping Request for Morecambe Offshore Windfarm Generation Assets Submitted
Morecambe Offshore Windfarm requested a formal Scoping Opinion from the Planning Inspectorate in relation to the Morecambe Offshore Windfarm Generation Assets on 23 June 2022. 
The Scoping Opinion will:
Allow key environmental and social issues to be identified at an early stage

Allow statutory consultees to formally share their views and inform mitigation

Allow the Environmental Impact Assessment to be proportionate to the key issues identified for the project.
What's next? 
The Planning Inspectorate will now consult technical consultees for their views on what is in the report before issuing their Scoping Opinion. The Scoping Request for the transmission assets will follow.  We currently expect the first round of non-statutory community consultation for the Morecambe project will start in Autumn 2022. 
A copy of the Scoping Report can be found here: Morecambe Scoping Report
Notes to editor:
Cobra Instalaciones Servicios, S.A.

and Flotation Energy plc

 

are Joint Venture project partners for Morecambe Offshore Windfarm which has nominal capacity of 480 MW. Preferred bidder status for the 60 year lease was awarded by The Crown Estate as part of the Offshore Wind Leasing Round 4.

Cobra Instalaciones y Servicios, S.A. is a worldwide leader with more than 75 years of experience in the development, construction and management of industrial infrastructure and energy projects. Cobra has an international presence in Europe, Asia, Africa and the Americas.  In recent years the company has focused on renewable energy projects, including onshore & offshore wind and solar power including a specialised floating windfarm business. Cobra has a business culture that is focused on quality and excellence stemming from its greatest asset; it's employees.

Flotation Energy plc has a growing project pipeline of offshore wind projects with 10GW in the UK, Ireland, Taiwan, Japan and Australia and plans to expand into many more key markets. The expertise of the Flotation Energy team lies in the project and engineering management of large infrastructure projects. Flotation Energy have developed their own projects but also recognise the benefits of collaboration and working in partnership with other developers to deliver proven, cost-effective solutions.